Rappler, 22 December 2012
By Cai Ordinario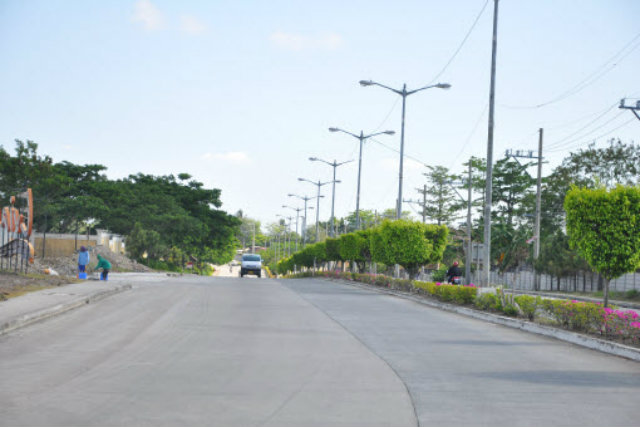 STALLED. The Daang-Hari SLEX road link project is currently experiencing delays. Photo courtesy of the PPP Center.
MANILA, Philippines – It was supposed to be the first Public Private Partnership (PPP) project to go live — as in constructed — but the construction of the second segment of the Daang Hari-SLEX road link project is delayed.
In a briefing on Friday, December 21, PPP Center Executive Director Cosette Canilao said the construction for segment 1 of Daang Hari has been ongoing since June but segment 2 is still pending.
Canilao said this is because the design of Segment 2 was revised. The revised version submitted by winning bidder, Ayala Corp. will need approval from the South Luzon Tollways Corporation (SLTC), which operates the South Luzon Expressway (SLEx), before any construction works are began. SLEx is a major artery that connects Metro Manila to the provinces in the south.
The changes, Canilao said would require some increase in costs but these additional costs are still being determined. She added that it is also unclear who will shoulder the costs that the Department of Public Works and Highways (DPWH) and Ayala Corp. have to agree on.
"In the proposed revision, there will be an increase in cost and it's being discussed by DPWH and Ayala. Ayala has already revised their design to include the expansion plans of SLEx and that's the main concern of SLEx — that this does not affect the traffic situation on the expressway," Canilao explained.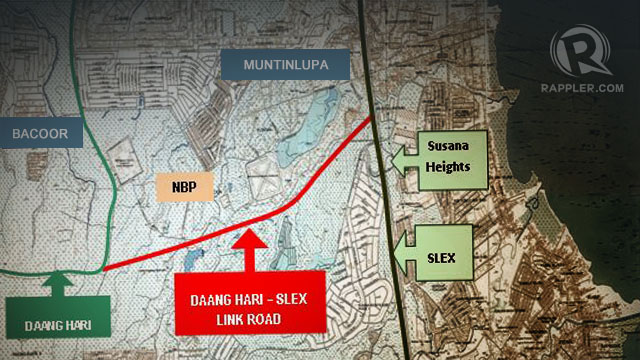 Daang Hari – SLEX
The $46.6 million-worth road project was awarded to Ayala Corp. in December 2011. Under the terms of the contract, the project will be a Build-Transfer-and-Operate (BTO) project and have a concession period of 30 years.
The project will involve the construction of the following:
4-lane, 4-km at grade expressway
2 rotundas (roundabout)
Viaduct with a length of 235 meters
2-lane bridge crossing SLEX, length – 60 meters
Expansion of Susana Heights Toll Plaza
Local roads and two (2) overpasses
Toll Plaza
Realignment of private road (Linden Wood) to connect at Roundabout
Other structures (drainage, fence, noise barrier, lighting, traffic control systems, emergency telephone system and traffic signs)
Segment 1 of the road-link project starts at Junction Daang Hari-Daang Reyna, Elliptical Road or Rotunda, and ends in Sta. Rosa, while Segment 2 starts at Sta. Rosa and ends up at Susana Heights Interchange through a roundabout.
Once the project is completed, it will reduce travel time by 20 minutes during off peak hours and by 60 minutes during peak hours per vehicle between Cavite and Southern part of Luzon.
Other benefits include:
Savings on average fuel consumption by 2 km per liter per vehicle
2,672 jobs generated (direct employment)
Wider inter-regional trade among regions using the facility
– Rappler.com