By Rappler.com, 22 December 2012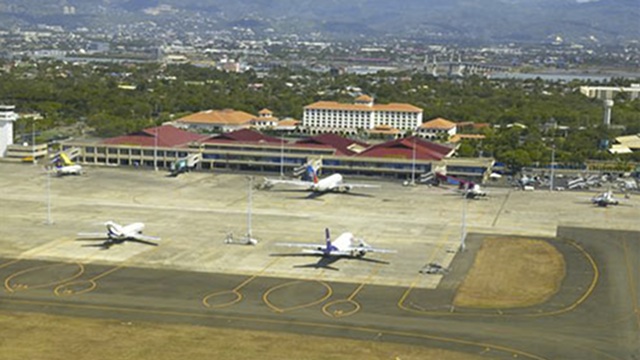 FOR BIDDING. The country's second biggest airport is up for expansion, rehabilitation. Photo by Mactan International Airport Authority
MANILA, Philippines – The government has started the bidding process for the development and expansion of the country's second busiest international airport facility, which the country's biggest business groups are interested in.
On Friday, December 21, the PPP Center announced that it has published the invitation for bids for theUS$504.8 million (approximately P20 billion) passenger terminal of the Mactan-Cebu International Airport.
The winning bidder for this build-operate-transfer (BOT) project that is part of the public-private partnership (PPP) scheme of the Aquino government, will be granted a 20-year concession.
The project involves the construction of a world-class passenger terminal building with capacity to carry 8 million passengers a year, as well as the operation and maintenance of the old and new facilities, the renovation of the existing terminal, installation of all equipment, including information technology (IT) required.
It aims to minimize passenger delay by reducing passenger terminal waiting time.
The airport facility is the second largest major international airport in the Philippines and serves as the gateway for 5.7 million passengers every year, representing 14% of the country's overall passenger traffic.
The airport currently serves as a gateway to tourism destinations around the Visayas and the project is expected to further increase the tourists that flock to Cebu and nearby regions. In 2011, the airport served as gateway to 1.6 million tourists.
Various business groups have expressed interest in bidding for the project.
The list includes the strategic alliance of diversified conglomerates Ayala Corp. and Aboitiz Equity Ventures. They are backed by ADC & HAS Airports, Inc, a global player in airport development.
The country's biggest business group, San Miguel Corp., is also eyeing the project. "Yes, we will join the bidding," confirmed San Miguel President Ramon Ang in a November interview with reporters in Toronto.
The infrastructure group of businessman Manuel Pangilinan are also interested to include Mactan-Cebu in the portfolio of conglomerate Metro Pacific Investments Corp.
Early this 2012, the Gokongwei group has likewise expressed interest. "We have to look at the terms of reference," JG Summit Holdings Inc. president and CEO Lance Gokongwei told reporters on January 24.
The Gokongwei group operates Cebu Pacific, the country's largest budget airline.
Once completed, the Mactan Cebu International Airport Authority (MCIAA) will continue to operate and maintain critical airside facilities of the airport including the runway, taxiway, apron, communication navigation and surveillance facilities, the air traffic control tower. – Rappler.com